Rob Bennett & Sons
Hay Sales & Agricultural Contracting Services
Top quality Horse, Pony, Alpaca, Sheep & Cattle fodder
9 Range Rd, Gruyere. PH: +61 3 5964 9255 Rob: +61 408 175 136. Daniel: +61 417 331 781.
Email: rob&daniel@haysales.net.au or talbingo@netspace.net.au
Website: www.haysales.net.au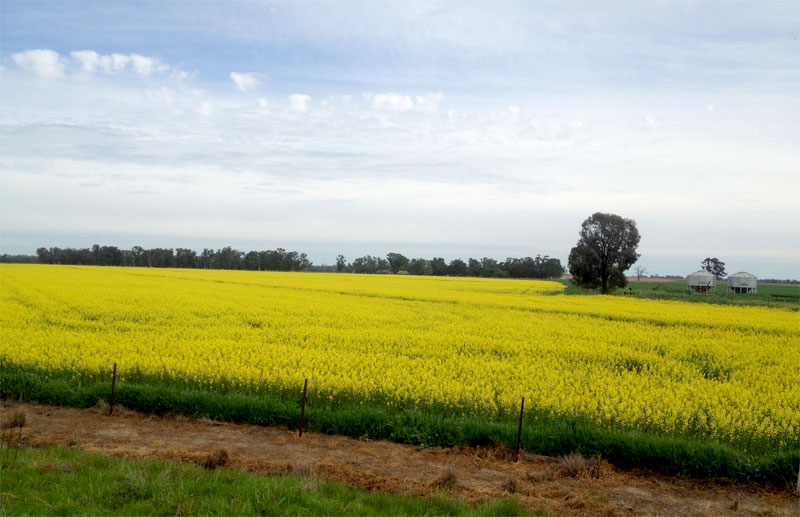 8th February 2018
NEW TRADING HOURS
OPEN FOR TRADING FRIDAY ALL DAY FROM 8AM TO 5PM AND SATURDAY MORNINGS FROM 8AM TO 12.30PM
OR BY APPOINTMENT
EFTPOS facilities now available. - 1.5% surcharge on credit card purchases.
EFTPOS payment is only available onsite at our shed.
Thank you.
Pasture Improvement "Pays"
Pasture Renovation - Pasture improvement does pay.

For help developing your paddocks to produce a good quality high rainfall pasture blend of Rye & Clover or Oaten crop call us for a quote.
These paddocks are ideal for rotation and act as a weed breaker crop for Autumn permanent pasture establishment.

There is a soil test service available.
Vineyards- How to conserve moisture
Mulching Barley and Pea Straw available in rolls and small squares.
These are ideal for laying along vineyard rows.
Grass Hay available for mulching purposes in vineyards or cattle feed - $40
If you want your hay or freight carted we'll do it on time and safely,
just give us a call - Rob: 0408 175 136 or Daniel: 0417 331 781
If you need your hay delivered ask for a price, we are very resonable.
Paddock Agistment
Quality paddock agistment available. Ring Rob for further information: 0408 175 136
FOR SALE
John Deere round baler 592 - $22,500 inc GST
This Month's Special!!
Grass Hay big round 5x4 net wrapped bales, good weight, good value - $55
New Seasons Lucerne - round bales- $145
Sub-Clover Rolls - $145
New Seasons Rye & Clover - Small squares $15 each
Good quality grass hay $10.50
Pea Straw, small squares - $9 - But a pack of 20 - get one free
Grass Hay available for mulching purposes in vineyards - $40
Last Years Grass Hay Roll - $40 each
Products Available
Small Squares
1st Quality Lucerne Hay, 2nd Lucerne Hay, Tricala Sub Clover, Rye & Clover, Oaten Hay, Meadow Hay - Yarra Valley, Grass Hay - Yarra Valley, Barley Straw, Pea Straw.
Large Squares
Lucerne, Clover & Rye
400 tonne of Oaten Hay 8x4x4 available from our property at Tocumwal. Feed test available. Shedded good quality $175 per tonne + GST.
Round Bales
Good Quality Grass Hay Roll (5x4 Triple net wrapped), Meadow Hay, Mulching Hay -(2nd Grade Grass Hay), Lucerne, Sub - Clover Rolls , Silage Rolls, Oaten Rolls
Chaff
Oaten Chaff, Lucerne Chaff, Molo Mix